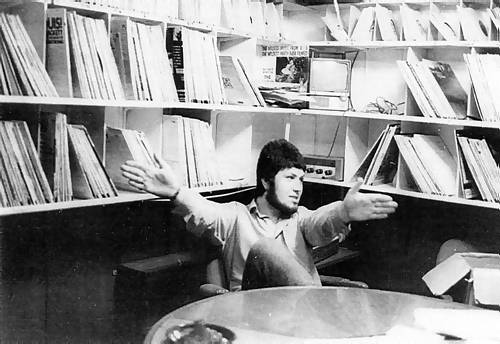 This week, let's open my selection of recent tracks that have tickled my fancy with a bit of a comeback! Described in
QX magazine
as sounding like "sounding like Daft Punk after being molested by Devo" (although I think it sounds more like Yazz after being molested by Cerrone myself), here is the very overdue and very welcome return of
The Supermen Lovers
(of
Starlight
fame, way back in 2001 - scary!), with a track called
Keep The Funk Alive
from their new EP
The Foundation Disco
...
In complete contrast, here's a new band with a sound that is a bit reminiscent of the B-52s or maybe early Blondie. It's
The Handcuffs
and
Can't Get the Girl (Without the Good Stuff, Baby)
:
Whether the world needed it or not, this year's answer to Aqua has probably arrived in the shape of the improbably-named
Ze!
Here's her paean to her
Haircut
... Silly, but fun:
With her trademark brand of smut and filth (and we love her for it, of course!), here is the latest from the fierce
Amanda Lepore
, who implores us to
Turn Me Over
... Oh puh-lease!
Saving the very best till last - I adore this collaboration between Israeli demi-drag darling Uriel Yekutiel and the incredibly hunky Eliad Cohen, featuring vocals by popular Moroccan Jewish singer
Zehava Ben
. Apparently a promotion for a Tel Aviv club night called Arisa, this is the fantabulosa
Telephone d'Amour
...
Enjoy!