Happy 83rd birthday today to one of the world's most brilliant songwriters Mr Burt Bacharach! I have featured him before, I know -
read my blog on the occasion of his birthday last year.
However we also wished many happy returns last week to world-beating UK artiste Adele...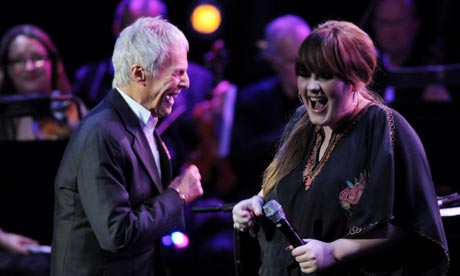 So here they are together - sublime!
Enjoy!