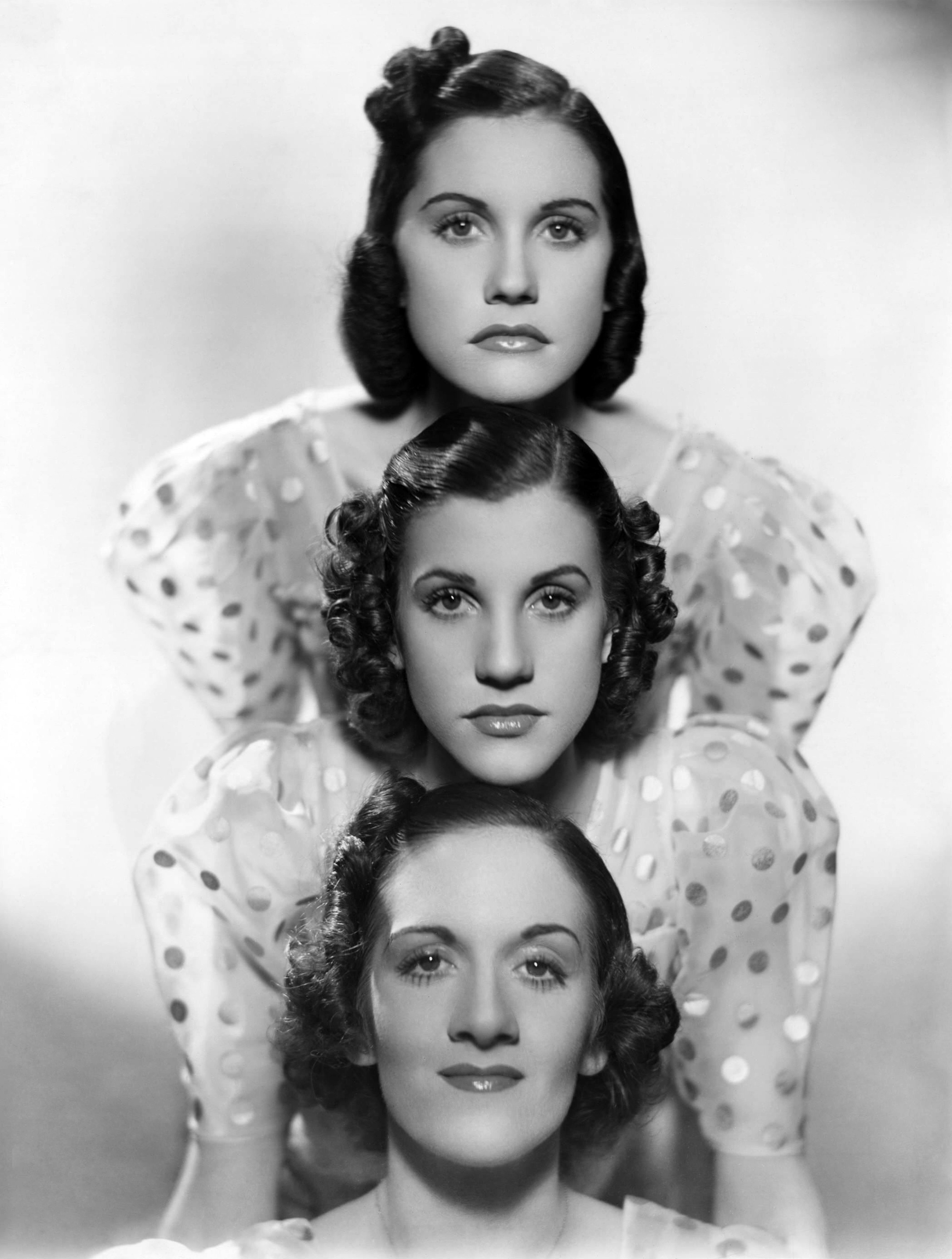 Another centenary to celebrate! One hundred years ago today, a certain Laverne Amdrews was born.
With her siblings, a legend was formed - as The Andrews Sisters conquered the world, won the war, and set the trend for a million "rolled-up" hairdos and generations of drag impersonations and fancy dress parties to come...
Remarkably, the youngest sister Patty Andrews is still alive...
Andrews Sisters on Wikipedia